When you endeavour on a new business plan, you will soon realise that after funds, you also require help for your business to flourish. You cannot handle business all on your own. That is when you are faced with the big question – should you hire temporary employees or should you hire permanent employees. Every other business owner has encountered this problem. There are many who employ an independent contractor and get the job done, and then later, they hire an employee or two when they think of expanding their business. They actually know the advantages of hiring contractual resources. There are factors which determine which one you should go for like, for example, do you require the talent or the skill for a few months or a specific project? Is it a short time project? Hiring employees means you will have to give them medical benefits. Can you offer them that? Before heading into the pros and cons of contractual hiring, let's first see the difference between permanent and contractual employees.
Contractual Vs. Permanent Employees
Contractual employees only work for you as long as it is stated in the contract that could be for a few months or two years. You can renew the contract again if you are satisfied with their work and they are satisfied working with you. But you will lose any sort of control over them. You cannot tell them how to do their work. You can only assign them the role and the duty and them the deadline. They will work at their own pace and will employ their own methods. But, you do not have to comply with the payroll tax duties, neither is it mandatory to give them medical benefits.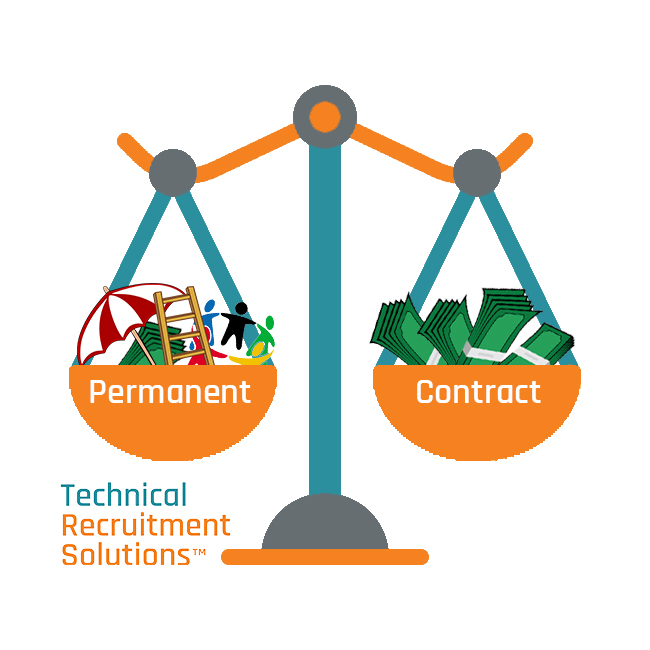 Whereas, permanent employees start working under you after they have officially received the letter of appointment, and you can train them and can have complete control over their work and behavior in the office. But, you will have to follow the rules of the central and state government regarding wages, pensions, etc. You will have to give them medical benefits and have to bear some tax responsibilities on their behalf. On the other hand, you can also fire them if you are not satisfied with their work.
Here Are The 7 Advantages Of Hiring Contractual Resources
Not everyone is perfect, and not everyone can know everything. Certain people have certain skills. You can hire individual contractors for web designing, software development, digital marketing, and content creation.
Things get moving. Less and less work is kept pending. Every office, especially a small business, will only have a limited staff to work on a project. When you hire extra help, these temporary employees can help complete the project faster and let you and your team jump on a newer project sooner. That is the beauty and advantages of hiring contractual resources.
The work never stops, even while you are asleep. This is one of the many boons of the internet. When you hire contractual employees to take over the digital matters in your company, these employees could be from any country. Because of the difference in time zones and holidays, the work will continue to progress even if it's night time at your place or it is a public holiday.
Hiring individual contractors reduces cost. You do not have to give them medical benefits or have to comply with the state regulations regarding wages and work hours. You only pay them the flat rate and these rates differ from region or region and in what type of talent you are looking for.
Getting extra help will let you focus more on the more important matters at work that need immediate attention.
Everything can be done online and can be automated, thus giving you more free time to attend to urgent matters. There are many legit websites on the internet, where thousands of individuals' contractors are vying for work. You can just pick one, and the site takes care of the deadline and the payment on your behalf.
You will get excellent quality work when you hire individual contractors that too at flat rates. Whereas if you hired a full-time employee, it would have cost you more and the job may not have been up to par. You also get to find new talents, whom you can hire full-time if you want, later. This is one of the biggest advantages of hiring contractual resources.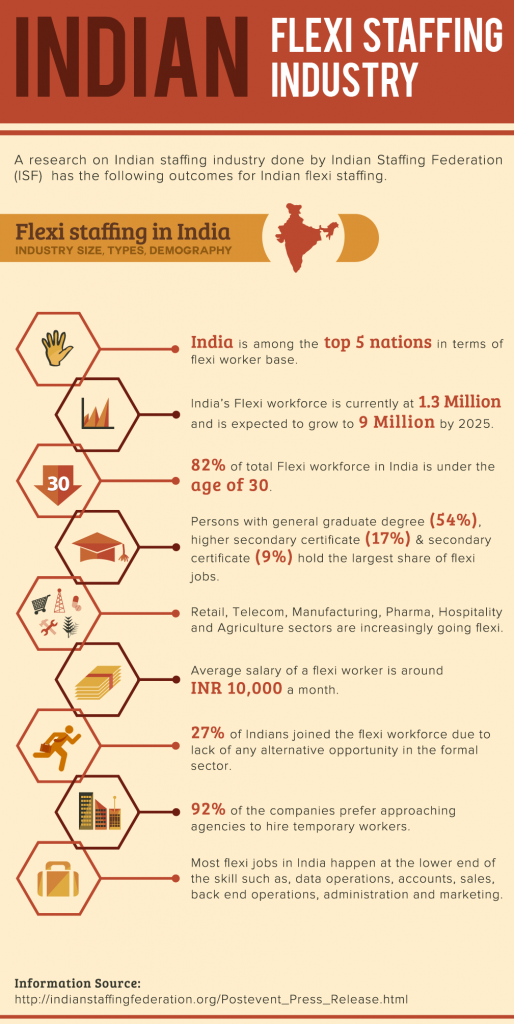 Disadvantages Of Hiring Contractual Resources
Along with so many positives, hiring contractual employees also have many negatives. Let's take a look.
The biggest con of hiring individual contractors is of security risk and data leak. Since you will be handing over the work to someone, you do not know at all. If the work required personal data or your clients, it is even more of a risk to hand it over to a contractual employee.
The quality may go lower. You run the risk of disappointing your customers who have trusted your products for years now. You risk losing loyal customers. Individual contractors may be driven by earning more profit than providing standard quality work. Since you have very less control over them, their mindset at work will do more harm to your business than good.
Beware of the hidden costs if you decide to go with the contractual resource providers. These companies may require you to sign documents and contracts, for which you need to bring your glasses in order to read the fine prints. Always go through every line of the contract, no matter how boring it seems, before you put your initials on the paper. If you cannot do it on our own, get a lawyer to read and explain the terms and conditions on the contract.
Expect not to have complete control over the contractual employees. You cannot train them or go over their work performance to see the results before the deadline. You will have put your faith on them and have to wait for them to submit the product within the deadline. You cannot tell them how to do it or what methods or tools to employ.
Since these contractual employees could be based anywhere on the globe, it could be really hard synchronizing the working schedules due to the difference in time zones. It could be really difficult to adjust initially.
Finding talented individual contractors can be a hard task. But there are many sites like LinkedIn that can connect you to skilled professionals. Discovering the right contractual employee is key here. Check thier reviews and ratings before you decide to hire them. Go to their social media sites and get an insight into the person you are hiring. If you cannot spend so much time looking for the right one, it is best to hand over the responsibility to contractual resources providers. These contractual resource companies, source talented individuals, and hire them. They are responsible for deploying the workforce. Major companies in the market employ resource companies to manage their staffing.
In India, Gurgaon and Bengaluru have become the new industrial sectors. Due to this very reason, there are many contractual resources companies in Gurgaon. Benguluru being the tech hub is not behind Gurgaon when it comes to contractual resources companies in Bengaluru. The staffing companies in Gurgaon and the staffing companies in Bengaluru have greatly helped the companies in the area with their staffing. If your company is not located in any of these two major industrial sectors, do not worry, there are many other staffing companies in India lending their services.