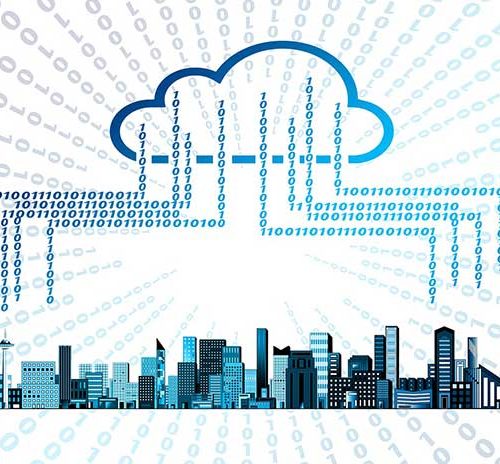 Content Updated : 16/06/2021
Introduction
Could communications be data communications and internet-based, wherein telecommunications wherein storage and switching is hosted by a third party outside the organization using them, who are accessed over the public internet? Could telephony largely mean, moving your PBX out of your office to the cloud? It uses PBX for call distributions; it is hosted in some data center. Could Telephony can be used for incoming as well as outgoing calls, but in India is basically used for Incoming calls. Premium features such as the call recording and IVR are easily available to everyone, without any form of investments in costly equipment, all the incoming calls are routed through cloud servers.
In other words, Cloud telephony is a communication technology wherein all the communications services and devices are hosted at the service provider's premises. If you have a business that is interested in using these services, you don't need to install any software or buy any hardware to get your services started. These services can be call recording, IVR, center set up, etc. These services can be started on a mobile, traditional phone or a computer system that is a laptop, tablet, and desktop.
How Does It Work?
The entire business phone system gets migrated to cloud communications. It works with two networks. First is PSTN- A lot of countries do not allow the mixing of IP and PSTN calls like Middle East countries and India. These countries use a PSTN based cloud telephony solution.
IP- The services of cloud telephony are delivered via the internet. Most western countries have internet linked calling or VoIP enabled in providing the services for cloud telephony.
Here, Are The Best Cloud Telephony Companies In India
My Operator
This is an IVR telephony menu system that allows segmentation and Reuniting callers to the most apt agents within your team. When the customers call you on your business numbers, you can provide them with a more personalized experience, by recording customized welcome greetings. This allows you to prioritize calls based on caller's value when there is a high volume of calls, so you don't lose esteemed customers to call waiting. Its key features include 24×7 turnaround, professional voice, superior service, personalized experience, right connection, and Brand call.
Sarv Deep Call
Sarv is creating solutions like SMS, Missed Call, Voice, IVR, Call Center, and Audio Conference and making them more effective for businesses. Sarv knows that every business of different sizes has different needs. To fulfill those needs, Sarv created flexible business plans so all businesses can afford the best in class customer service solutions.
Deep Call is the collection of all the services that make cloud telephony complete. Services that fall in this are:
Call Center
Click To Call
Voice
IVR
AutoDialer/Predictive Dialer
SMS
Audio Conference
With inbound/ outbound IVR, Sarv is providing services like voice broadcasting, missed calls, voice OTP, and advanced call control.
Sarv's call center solution is ready to cut down your business cost and improve the customer experience quality. You can also integrate these services with your CRM to increase the productivity of your support team.
Knowlarity Smart IVR
This operates and continues to do so from the world's most reliable cloud computing platform. It has inbuilt a mechanism for failover, backup, and auto-scaling, verbosity and fails over. The smart IVR will never fail or take a vacation. You can get this and invest in this on a reasonable price, Per month, for 2 users, you can get SmartIVR at the cost of 900 INR. For one month, 4 users, you can get it for 1650 INR, for one month, 6 users, you can get it for 3350. Some of the key- features of Knowlarity are, IVR and Dial groups, CRM integration, multiple access line, Text to speech, single access number and so on.
Exotel
This is a business system that offers features such as the Smart IVR for your business. Using this you can set up an efficient routing, recording, and management system in 5 minutes of cloud telephony device. You can get exotel for different pricing, for one month, 6 users you can get it for 999, per year, you can get it for 19,999, which is 6 months and 12 months validity respectively. Both of which are unlimited channels. The key features of Exotel include Multi-user login, call routing, customizable welcome greeting, API integration, Call logs, Mobile app, Internal Call transfer and so on.
CallHippo
This provides multiple advantages and features. It is the most powerful easy to use, It is a VoIP based virtual system, that takes your sales engagement and business productivity to the next level. Using this you can improve your customer support by analyzing each call through call recordings, you can find customer acquisition cost, analyze your employee productivity, wherein you can filter the number of calls made by a particular call rep and then analyze your employee's efficiency. Design your sales script, by analyzing call recordings, etc. Train your new employees, you can get this for reasonable pricing, $ 35 per user, platinum is the best offer.
M cube
Mcube is a state of art center solution on a cloud to improve your customer experience and sales productivity. This service makes it easier and affordable for your business to manage inbound voice calls automatically. You can get this for reasonable pricing and register with your company. Key features of Mcube includes SMS, Multiple extensions, API integration, Caller ID, Call routing, customizable welcome greeting, Voicemails, CMR integration, conferencing, voice and data integration and many more. Everyone uses Mcube, agencies, enterprises, personal, SMEs, other platforms such as Web app, windows, etc
Comparisons between different cloud telephony providers
Knowlarity vs Exotel vs My Operator
First is Knowlarity Vs exotel, It has most of the same features, except the pricing differs as, for exotel you can get it for, 6 months 9999 INR, and knowlarity, 900 INR for a month for 2 users.
Second is Knowlarity vs My Operator
It differs with features, as you get more features in my operator, such as analytical reports, call center management, call disposal able notes, call control, etc.
The Third is Exotel vs My Operator
Even in these, it is almost same as the features of Knowlarity, but pricing differs as the pricing for Myoperator is 1500 INR per month and the Exotel is 900 INR per month with 2 users.
Benefits Of CRM And Cloud Telephony Integration
There are many benefits of Cloud telephony integration with CRM. The main focus or the benefit is people get a lot of flexibility in their work. You can have an option to work from home as call center personnel can operate remotely, with call center CRM and cloud telephony. Integration of CRM and cloud telephony allows higher employee productivity and more speed. With strengthening CTI abilities and more CRM development companies in India, Communication can be formed accompanied by a great recording system. It has many benefits such as Minimum human interaction, tracking information from other sources, cross- Use analytics, scope of customization, wherein call monitoring and call recording, agents and managers can make a data-driven decisions based on comprehensive information, improved data analysis, wherein series of data-related functions can be executed with high efficiency and the business leaders will have high insights for better decision making.
Benefits Of Cloud Telephony Solutions
There are many benefits of cloud telephony solutions, such as small business, It is now easy to set up a small business of a call center, with fully-fledged small call center by paying a monthly subscription, with zero investment in any hardware or software. It can be started in a traditional mobile phone or landline
Enterprise– With integration with CRM, the solution can be easily integrated and ticketing solution.
Distributed Call Center– business can now easily set up at multiple call centers locations with could call center solution and managing all locations from a centralized location.
It Is Easy To Upgrade- The cloud solution it is easy to upgrade and up-gradation of software or hardware is taken care or managed by the service provider
Need any kind of assistance in integrating any cloud telephony service with your existing application or CRM?
Don't worry! Just drop us a line at info@webinfomart.com or call us at +91-8920374985.