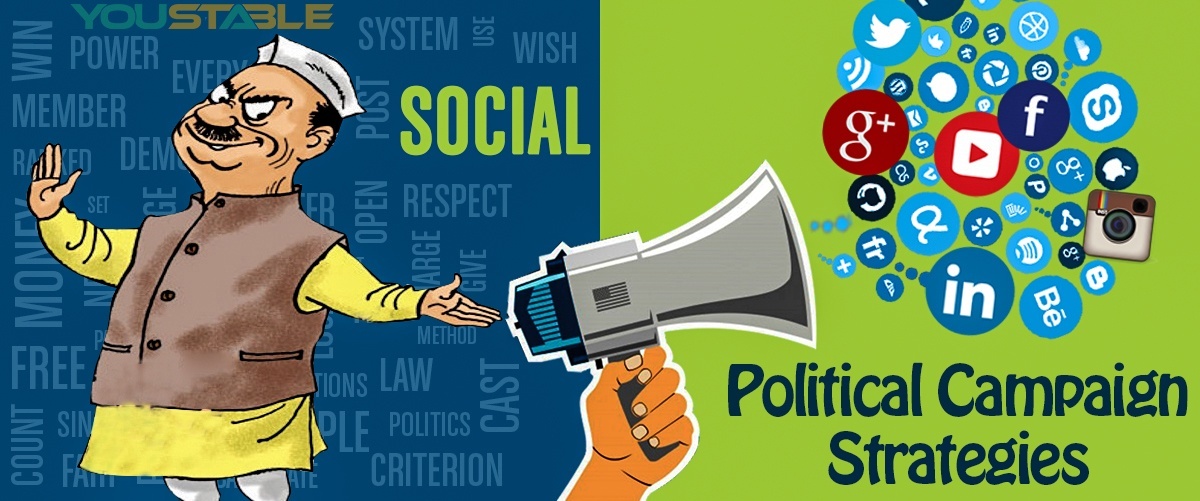 Digital Political Campaign in India
Digital Marketing or Digital Campaigning has already become a basic requirement of the day, no matter what field or business your are in. It is obligatory as it helps people know and understand your product/agenda/business/brand. The brand remains unknown to its probable users If suitable online branding is not done.
Political parties  these days have to battle out hard during election days. Everyone's  priority is to reach out to maximum number of people so that they can make their target audience aware of their agenda and election promises and in turn convert them into voters.
However, marketing any political campaign is a mammoth task if you are lacking in sufficient funds. For example, a TV commercial campaign during a political campaign will eat up most of your funds. So, if you want to win a seat in a local assembly election or want to get a seat at MP level, you have to find out some less expensive ways of connecting with your people.
Hence, the new age Political Campaigning is rapidly switching towards Digital Mediums. Social Media Platforms, Search Engines, Blogs etc have emerged themselves as a solid alternate to traditional campaigning.  Besides all this, more than 95% of today's youth is present on internet, which is no-doubt a very high priority voter segment that every political party is looking at.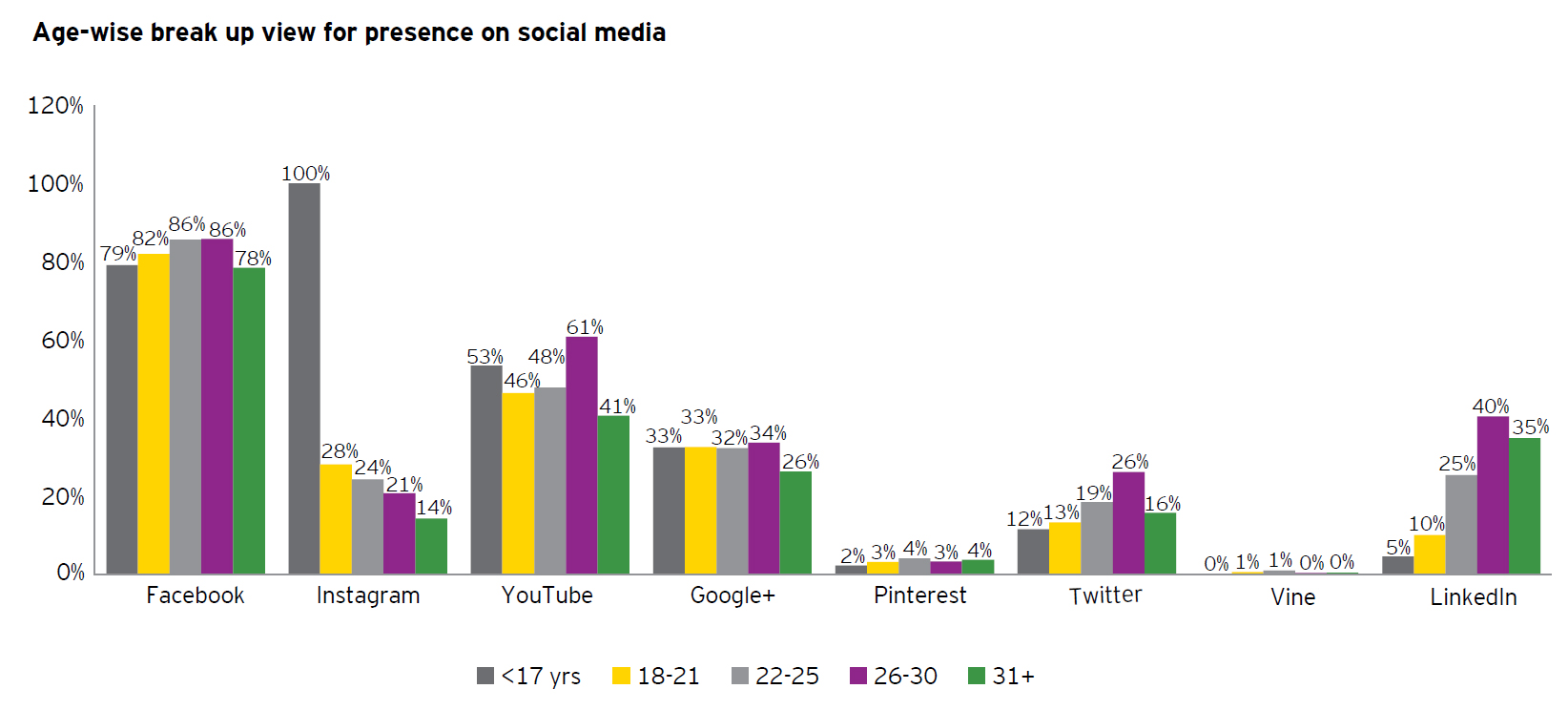 Tips for an effective Digital Political Campaign
1. Know Your Audience
Before starting any digital political campaign, it is always very important  to know your specific audience that you want to address. You need votes from all adults in your favour. To consolidate your vote bank, you should be targeting a particular section such as low income-group, middle-income people, or those who are suffering from a particular issue or by targeting a geographical region. You need to find out your target audience depending on your political agenda. Facebook Marketing  to get an estimated number of your target audience could be a best way to take this activity forward.
2. Know About Your Political Rivals
Identify your political rivals! Try to get as much information about their political campaign, agenda, issues, and their personal data. You should also look out for their websites, social media pages, their online reputation, as well as their followers. List down their strategies and techniques to engage people so that you can make a counter digital campaigning plan of your own.
3. Do Podcasting or Live Sessions to Reach your Audience
Live Sessions via Facebook live or Google Hangouts & Podcasting are becoming one of the most effective ways of reaching out to a great number of audience. It is indeed a very cheap alternate to those expensive rallies & public gatherings.  Start podcasting or go live with content related to your political agenda and soon increasing number of people will listen to what you have to say. Your political speeches also can be part of your podcast episodes.
People would definitely like to listen to your political solutions that resolve their issues. It really helps people to build trust in your digital political campaign, which is so crucial to your political success these days.
4. Authenticate & Verify Your Digital Brands
You have to be sure that your websites and social pages are genuine. There may be many fake accounts circulating on the Internet, which may harm your digital political campaign. Therefore, take steps such as get your domain name registered and claim your username on your social media channels before others claim them. Verify your all social media accounts to show that they are authentic. You have to win the trust of your audience in order to turn them to your loyal voters.
5. Build An Impressive Website
People will always search information on the web using any search engine . As a politician or even a social figure, you should always think of putting your entire digital political campaign related information on a website. The main purpose of building a website is to showcase your political values of honesty, political agenda and transparency. Write about your journey in politics and your achievements so far. Do not stuff the site with irrelevant details.
Importantly, the website design should be responsive to the small screens of mobile phones so that your young audience can find out more about your political agenda. It should also be fast to loas and SEO friendly so that all major search engines can index it. Put your election manifesto on the site for the benefit of your potential voters.
6. Regular Blogging to Promote your Agenda
Write about your personal experiences, your interaction with local people and what you feel about them. Posting some content regularly & reaching to the people is an effective way to connect with your voters. They always want to hear stories. Tell them about your political journey, your success and some hurdles that you faced.
These blogs really goes a long way in winning hearts and minds of your voters. You can get much closer to your voters by writing your personal experiences very often. But always remember, do not start a negative campaign about your political competitors as that may backfire.
7. Using Paid Digital Marketing Methods
Another very effective way to boost the reach of your digital political campaign is to use paid advertising. Paid Digital Marketing is much more effective than the other conventional methods. Many marketers think that paid advertising is expensive. But that's not true. The fact is that you can buy Facebook Ad or Google Adwords at affordable costs and you get worth of your money spent. Take help from Paid Marketing Professionals to optimise you Marketing Spend and help you getting the maximum ROI from these ads.
8. Take help from Digital Marketing Professionals
Hire some experienced digital marketing professionals who understand the nuances of internet marketing and make your digital political campaign a success. Make sure that your digital marketing team works in coordination with your political party and its managers for a cohesive campaign. Since you are a busy politician and can't do everything of your own. Digital Marketing Professionals like WebInfoMart are the one's who have done mastery and  gained experience of handling different digital campaigns for long time.
You should be hiring digital marketeers, planners, graphic designers and photographers, social media managers, writers, and other professionals to run your campaign smoothly. But at WebInfomart, all of these things will be taken care by us only. You just need to choose & sign up with any of our specialised Digital Political Campaign Plan and get ready to see the results.
To know about our Digital Political Campaign Plans. Just fill the form below and get a FREE quote.
or Write to us at : info@webinfomart.com