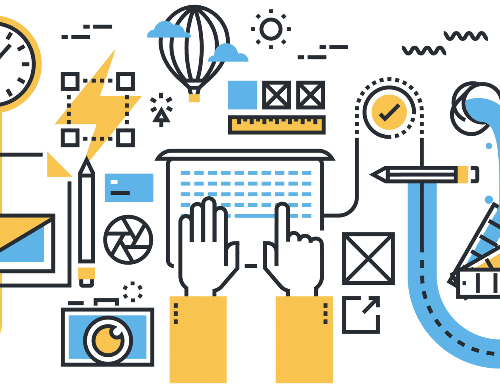 Project management tools help the project managers and the team to fulfill the requirements of the client and also help to manage time, scope constraints and the budget. It is hard to choose the ideal tools required for your project as so many options are available in the market. It is necessary to choose the perfect tools for your project for a great result. There are some best project management tools in India that help you create a great project.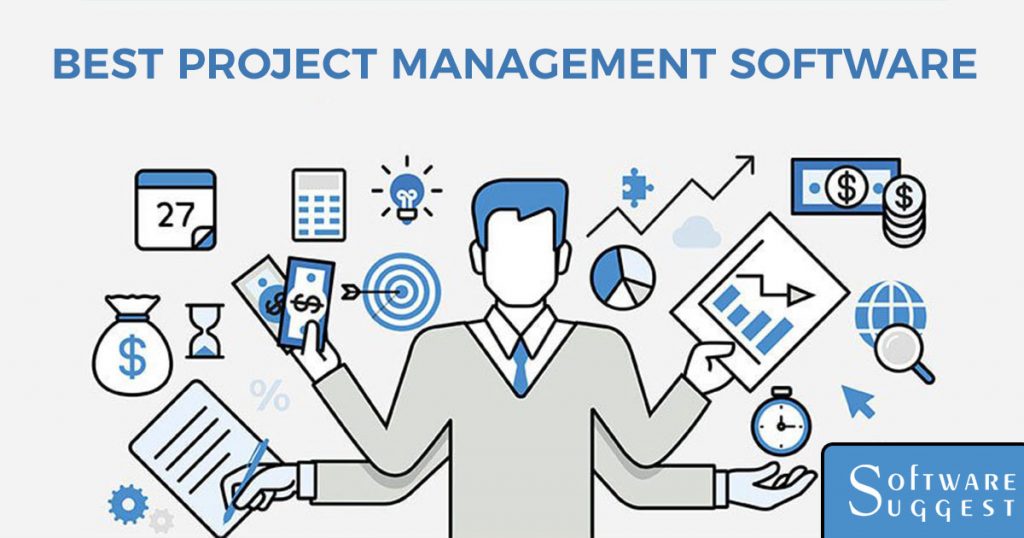 Important Features To Look Out For While Choosing The Tools
Third-Party Integration – The tools should have 3rd party API integration. An application of PM can be integrated well with the other third-party application. This is one of the main concentration of many companies.
Jira – Many servers available in the market has Jira Integration. It gives benefits like – To see the related commits pull requests and branches. Can create Git ranches from the Jira software itself. The transition operates automatically. Jira service desk integration helps create a unique project.
Slack – There are many software available that provides Slack Integration. It has features like – Can send messages. It helps create an easy workflow. It helps to build bots. It can also set up internal tools. It even lets to publish the app.
Freshdesk – It is a customer support application. The Freshdesk integration helps connect with your customer. It has got features like – team inbox, SLA management, Custom ticket status, Agent collision detection, scenario automation, canned responses and much more.
Customization – A project management software that allows the customers to customize freely is much more in demand than the software that doesn't let any customization. It is much more appealing to companies. Any kind of branding and customization is important within the software. Some companies do not need this feature whereas some rely on this feature.
Reporting – This is an important feature and most of the software available in the market have this. The requirements of every company differ from one another. Many of them might want a tool that is more than merely a generic catch-all sort of report. Software that provides various kind of report can have an advantage of its own. Some software even offers a customizable report which can be of great help for some organization.
Scheduling – This is one feature of the Project Management software to schedule and re-schedule. It is a feature to create timelines, schedules for tasks, set the milestones, and determine the resource and the dependency. For some organization, it is an important feature. It may not be of much help for small companies.
Time Management – This feature can be of great help for some projects and are not required in some. A project managing software that can track the exact time of the resource of the projects, and at the same time have particular control over accepting the submitted timesheets is important to project teams that are of longer duration or the ones which have many resources.
Some Best Project Management Tools –
There some best project management applications are available in the Indian market. This application help to create a better project with their unique and helpful technologies. The project management tool for India is quite advanced now and can easily help a company create a great project. The company or organization should choose the project management tools and software as per their requirement. The requirement or the criteria for the project management software varies from company to company. Some best project management tools available in India are listed below –
Casual Project Management Tool – Casual is one of the best project management tool. It has amazing features. It offers you to organize the ideas and the task exactly the way you and your team wants. It is a completely new, surprising and yet efficient approach towards managing project, concepts, and tasks. This Project management tool is crafted keeping in mind the non-professional section of the corporate sector. It is for those who are not comfortable with the Gantt charts and other management things. The features that casual includes are – action item tracking, reporting, scheduling, third party integration, estimating, email integration, etc. The price range starts from as less as $7.
Asana Project Management Tool – It is known as one of the most famous project management tool available. It is a robust work management platform that provides you with excellent features. This tool allows you to set deadlines, priorities, share details and also assign your tasks. It also allows you a platform from where you can track your tasks and projects at every stage. To chalk out a concept about the project it helps you by creating a visual project plan. Some best features of Asana are – automatic updates to inbox or email, project sections and search views, real-time updates, Gantt charts, multiple workspaces, etc. The price of Asana is as low as $ 9.99.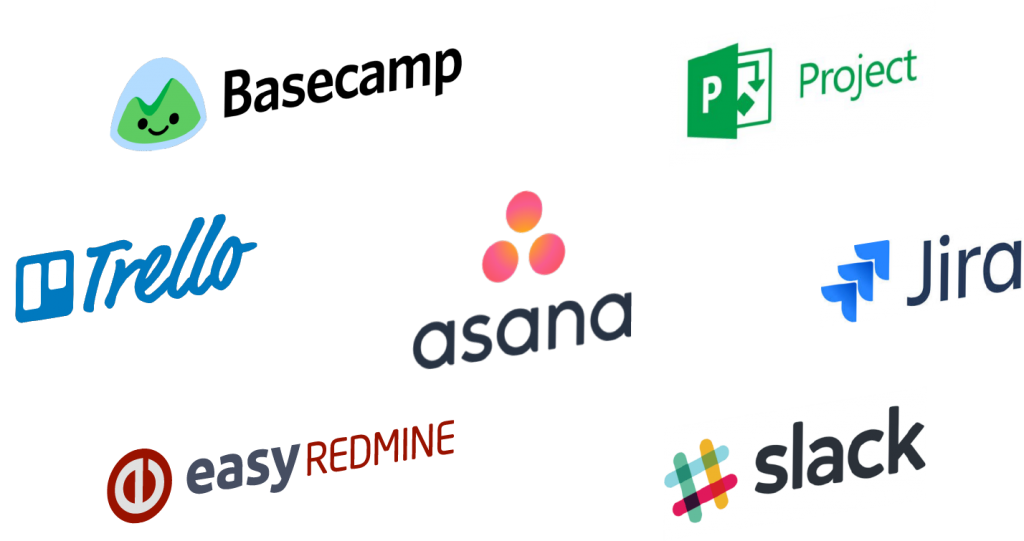 Trello Project Management Tool – Trello is one of the most famous Project Management tool. It is completely effective and is recommended by professionals. You can work with any team and this tool will help you stay organized at every moment. You can have the information at just one glance. The Trello tool has the details of comments, attachments, due dates. It helps you and your team to collaborate in the projects from the very start to the end. It has beautiful features such as Gantt charts, Jira service desk API integration, reporting, scheduling, etc. the Trello project management tool is very affordable with a price of just $ 9.99.
Basecamp Project Management Tool – It is one of the best real-time communication tools that make all the teams stay on the very same page. This project management application development is solely seen in its interface. The interface helps the users to create document progress, management tasks, and projects. It is a completely web-based software which allows the user to log-in, log-out, sign-in and sign-out. The feature of this tool are – calendar, to-do list, forums, issue history, track project hours, etc. the price of this excellent tool is $ 99.
Wrike Project Management Tool – It is an award-winning tool for online project management. It has been successful in achieving its goal that is to increase the speed and improve the efficiency of the groups. It will provide you with just one hub for all your work. It also has extra security for all your projects that do not let anyone go through it other than the ones who are authorized. Some brilliant features of Wrike are – task management, customized, recurrent tasks, Workload management, task prioritization, email integration, discussion and a lot more. The best part of Wrike is that it comes for free.
Why Choose WebInfomart?
All companies, organizations or groups big or small go through the problem of selecting the right project management tool for their projects. Worry no more because we can solve such problems. You can appoint us for any kind of help in the project management. We integrate projects with JIRA, Freshdesk, Slack. We also can install Jira on the server. Once you appoint us for your project managing problems you can set back and relax. For better understanding, you can Email us on info@webinfomart.com and can also connect with us on +91-8920374985.